Dental Team
Mission Statement
To provide our patients with the very best dental care possible by a committed and knowledgeable team within a pleasant professional atmosphere.
Dr. Williams has developed a dental care environment that creates a positive experience for patients at every visit. Our team members share equally in that philosophy of commitment and are dedicated to the comfort and good health of our patients.
Together we provide optimal dental care for The look that will last.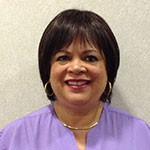 Karen Baptiste
Office Administrator
Karen has been the Office Administrator for the last 14 years, working, growing, and learning at our visionary practice. The knowledge's she's gained has allowed her to help ease patient stress and better explain treatment options. She loves showing patients how to maximize their payment options for treatment.
Karen and her husband Louis have two sons, Daniel and Jayson, and one granddaughter, McKenzie. When she isn't busy at the office, she enjoys reading and traveling to places she's read about. She's already visited 17 countries!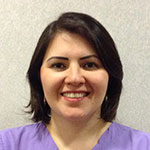 Roya
Dental Hygienist
Roya has been a valued member of our team for three years now. Originally from Tehran, Iran, she earned her Bachelor of Science Degree in Economics there before going on to achieve her Associate's Degree in Dental Hygiene from Northern Virginia Community College in Springfield. She loves meeting new people every day and getting to know them and educate them about their oral health!
Roya has been married for 14 years, and she and her husband have a daughter, who is two years old. When she isn't working, she enjoys cooking ,gardening, traveling, and spending time with family and friends.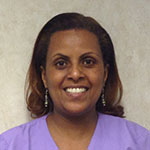 Hiwot M. Woldesenbet
Dental Assistant
Originally from Ethiopia, Hiwot has worked in the dental field for eight years now, having spent the last five here at Dr. Williams' office. She works hard to meet all of the patients' needs in a manner that's always gentle, professional, and caring. She loves working closely with people of all ages and being able to see firsthand the beautiful results Dr. Williams can create for them!
Hiwot is married and has one son, Kidus. When she isn't busy at the office, she enjoys reading, cooking, and spending time with her family.